04
Jan
Two big events happened in 2020 that contributed to Anna hiring a personal trainer: She turned 30 and she got engaged! She was pretty motivated by that to get into better shape. With zero prior experience working out at a gym, she didn't know where to start or how to work out. She hired a personal trainer to learn how to do that, how to do it correctly, and for accountability. Anna's two goals before hiring a trainer were to lose weight and to walk up a flight of stairs without being winded. Anna hired personal trainer Jenna Fischer to help her achieve her goals.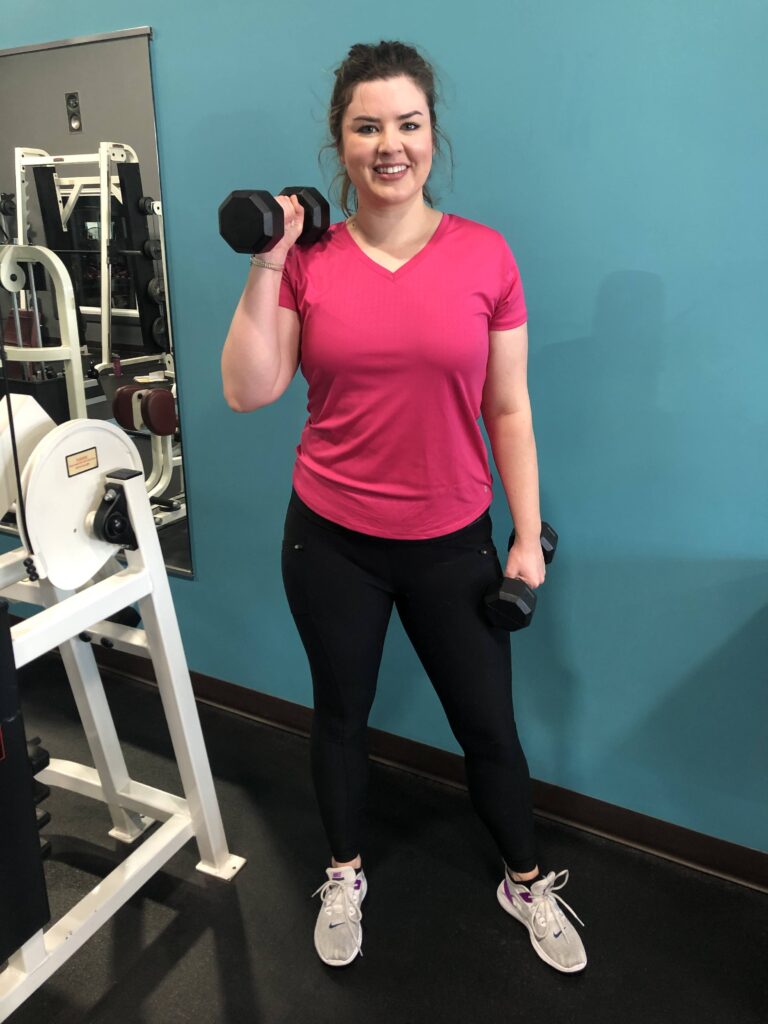 Anna trained with Jenna 2 times a week, and would try to do her own independent workouts 2-3 times a week in addition to that. Anna says her diet has changed some too, she focuses on eating whole foods and cutting out sugar. Anna has lost around 15 pounds since hiring a trainer and she has greatly noticed a change in her endurance. Anna also feels like she sleeps better at night and just feels better in general. Anna says "Jenna was great about teaching me a wide variety of workouts. When I go to the gym for independent workouts, I feel confident about using the equipment. Something I really like about Jenna as a trainer is that she doesn't get in your face. I didn't want someone who was really on top of me during the sessions. She really pushed me and made me sweat – but adjusted when something didn't work for me."
Anna has also really enjoyed her experience at Evolve. She feels comfortable and confident while working out at Evolve. Evolve has everything she needs in a gym and everyone at the gym is so nice. It's also a great plus that Evolve is women only. We love seeing Anna around Evolve and we are excited to continue to watch her reach her goals!
Jenna Fischer, Certified Personal Trainer | 605.760.1188 | sdjenna@gmail.com
Blog: Trainer Jenna Client Spotlight: Bailey
Blog: 20 Questions with Jenna