03
Nov
Personal Training Client Spotlight: Bailey.
This month at Evolve we would like to recognize the hard work of our member Bailey. Bailey joined Evolve Fitness in February and hired personal trainer Jenna Fischer. As a business owner the stress of COVID restrictions and possible shut downs put a slight pause on Bailey's goals but she never quit attending her training sessions and putting in all her effort. Bailey now feels refocused and ready to go after her goals. Her sister is getting married next year and she would like to feel her absolute best at the wedding. Even though she has not reached her specific weight-loss goals Bailey has noticed a difference in her stamina when running and using the stairmaster.  Bailey is altogether focusing on a healthier lifestyle. When it comes to nutrition Bailey is focusing on just eating less and healthier options because she knows this is something she can stick with for the long run.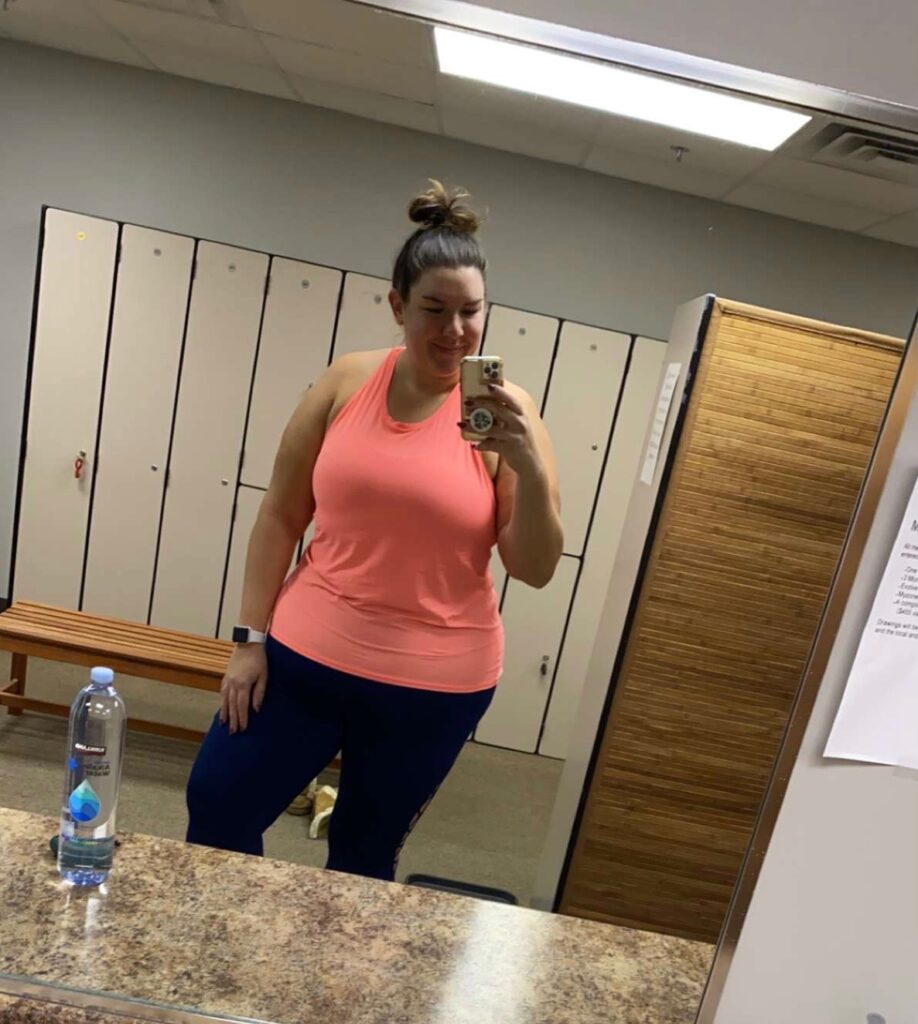 Bailey hired a personal trainer because she needed someone to hold her accountable for making it to the gym. She also feels that having a personal trainer helps her workouts feel more focused instead of just grabbing weights and messing around. Bailey trains with Jenna two times a week. Their first session of the week is upper body and their second session is lower body. Jenna also provides Bailey with a cardio task and an extra workout that she needs to come in and do on her own. Bailey says that Jenna is tough when she needs her to be and gentle when she needs her to be gentle. She says "she's the perfect amount of funny and lets me complain a little bit". Bailey says that personal training has become part of her budget because she finds so much value in it and it has become a need in her life.
Bailey owns Smooth by Bailey which is a sugaring studio located in Sola Salon Studios. Bailey is a master sugarist specializing in brazilian hair removal. For the month of November everyone that joins Evolve will be entered in a drawing to win one free sugaring service from Bailey and two free training sessions at Evolve with Jenna Fischer. As a reminder to all of our current Evolve members, Evolve has a referral program where you could earn a month of free membership! Now would be a great time to refer your friends and family with great November perks! To contact Bailey for her services you can call her at 605-354-4045.
Jenna Fischer, Certified Personal Trainer | 605.760.1188 | sdjenna@gmail.com
Blog: 20 Questions with Jenna