02
Dec
My Favorite Ground Turkey Meatballs

Several years ago I tried ground turkey for the first time. Growing up on a beef farm I was used to eating beef to get in my daily needs of protein however, I knew turkey was high in protein and very lean. After some trial and error I perfected one of my favorite meals, Ground Turkey Meatballs. The key with ground turkey is it doesn't have a lot of flavor so it's very important to season it. I generally eat these meatballs with rice or steamed vegetables.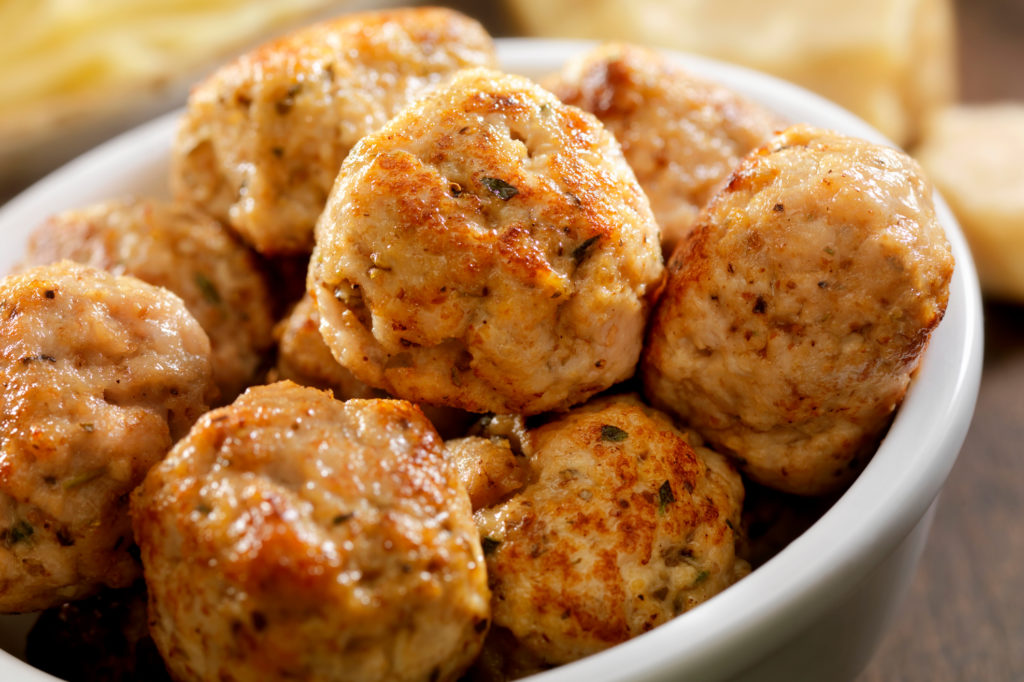 Here are the ingredients you will need:
1 pound lean ground turkey
1 cup oatmeal
3 tablespoons BBQ sauce
Onion powder
Garlic powder
Other various favorite seasonings
To start:
Preheat the oven to 375
Line a baking sheet with aluminum foil.
Spray the foil with olive or cooking oil.
In a large bowl combine the ground turkey, oatmeal, BBQ sauce, onion powder, garlic powder, and any other favorite seasonings. Remember ground turkey is fairly bland so don't be afraid to season but also be aware of how much extra salt and calories you are adding.
Roll the ground turkey mixture into balls that are about palm size. Then place on the baking sheet.
Bake for about 20-30 mins. The edges of the meatballs should be golden brown and there should be no pink in the center.
I love making large batches of these meatballs on the weekend and using them for food prep throughout the week. They are easy to pack in a container and they heat up nicely in the microwave. I have also experimented with using hot sauce or sriracha in addition or instead of BBQ sauce. I have also added onions to my meatballs. Being able to switch up the spices also adds some variety although BBQ has remained my steady favorite.