11
Mar
Who doesn't love a good protein recipe, especially when it involves peanut butter?!
This has become one of my favorite protein ball recipes that I recommend to anyone who's looking to have a great on-the-go snack option. It's quick, easy, small list of ingredients, and hits the taste buds with all the right vibes!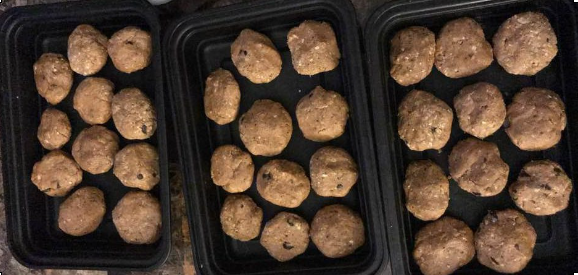 Ingredients:
⅔ cup Natural Crunchy Peanut Butter
1 cup Old Fashioned Oats, ground
1 to 2 scoops PeScience Blondie Protein Powder
2 tbsp. Honey
2 tsp. Ground Cinnamon
¼ to ½ cup Semi-Sweet Chocolate Chips
Directions:
Step 1: Place dry oats in a food processor to blend to a very ground consistency.
Step 2: Mix the peanut butter, honey, and cinnamon together until it's combined thoroughly.
Step 3: Add the peanut butter mixture to the food processor with the ground oats.
Step 4: Blend until you have a thick, chunky consistency.
Step 5: Add chocolate chips to your hearts content (or macros will allow)
Step 6: Store the mixture in the fridge for at least 15 to 30 minutes to make it easier to mold into balls
Step 7: Form into desired size of protein balls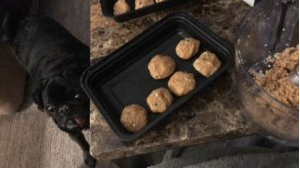 Choose between storing them in the fridge or freezer, which I did both and worked out perfectly. I really like dividing them up in two's to have in a snack baggie for an even easier grab-n-go option.
You could always get creative and substitute some of the ingredients if you don't have the above listed. Maybe trying almond butter instead of peanut butter, agave nectar instead of honey, shredded coconut / M&M's / macadamia chocolates / chopped nuts / chopped chocolate covered almonds, or just different flavors of protein powder to mix up the recipe a bit each time!