Starting in July
We have been testing our Group Fitness Class Registration processes the last few months and we are loving it! We have gotten such great feedback from our members and the Evolve Instructors. We are going to now implement Member Portal Registration for all Saturday Group Fitness classes.
There are a few reasons we have decided to do this
It helps the instructor better plan for the class and in return a better experience for our members.
It allows us to easily alert members if there are any changes to the class. Such as weather related cancellations or low attendance.
We really appreciate your assistance in implementing this policy. We will still allow drop in attendance, if there is room available in the class. Please always check in with the instructor or the front desk if the class is during staffed hours. Below are instructions on how to register for class with your online member portal.
Class Registration Instructions
View Classes here: https://getevolvefit.thememberspot.com/Classes
Find the class you would like to register for and click, Enroll Now!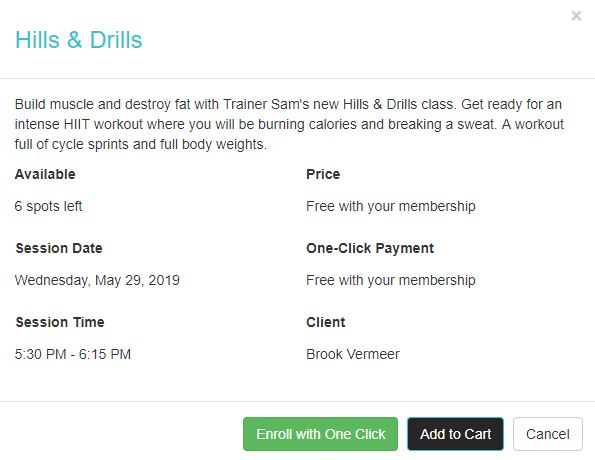 You will then get a pop up and can click Add to Card or Enroll with One Click. Once you proceed to "check out" you will then be enrolled into class. After you have competed the check in process you will receive a Confirmation Email.